Ask yourself…Do You Want To….
Stop adding more medications to stay healthy
Manage diabetes without Exercising
Lose weight naturally without dieting
Enjoy the foods you love while improving your diabetes
Take the confusion out of what foods are "good" or "bad" for your diabetes
Stop feeling shame and blame that it's your fault you have diabetes
Stop going to the doctor and be told that your levels are still too high
Stop feeling like a failure when you don't achieve your diabetes goals
Be well to continue to help your family and those that depend on you
Prevent and delay complication of uncontrolled diabetes
Take control of your diabetes once and for all by being the #1 expert
If You Said YES Enrolling In This Program Will Transform Your Diabetes.
TRUSTED BY TOP HEALTH ORGANIZATIONS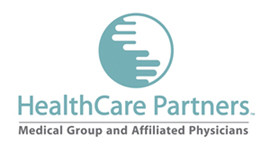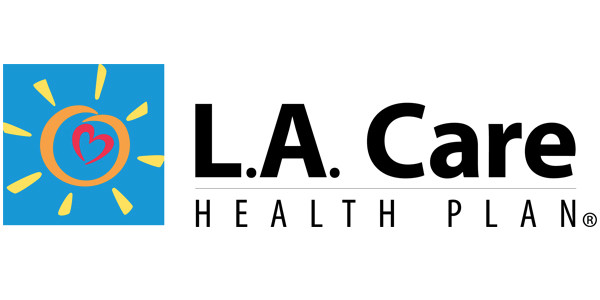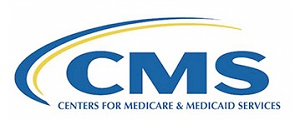 Our Discovering Diabetes Program provides you the proven step by step BLUEPRINT to the fastest and most effective way to discover and conquer your diabetes and transform you into becoming the #1 world expert in your diabetes. A system taught to tens of thousands of people living with diabetes with amazing results since 2003.
Join Thousands of People that Are Preventing the Silent Damage of Uncontrolled Diabetes and Becoming thier own #1 Expert in thier diabetes
What Clients Have To Say About our Program

"This program changed my life and gave me knowledge
and support that I needed to control my diabetes."
Michelle V (West Covina Program Alumni)

"I Thought I knew a lot about diabetes but I was wrong,
I learned so much that I did not know, it was an eye opening program."
Jolette S (West Covina Program Alumni)

"I have changed my life since taking the program.
My A1c was 9.9 when starting the program now it is 4.7.
I could not have done it without this amazing program. Thank you."
Christina R (West Covina Program Alumni)
SATISFACTION GUARANTEE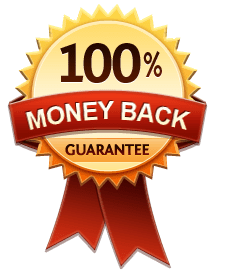 If completing the "Stop Diabetes Now System" modules and the "Discovery Learning Tool" for every session doesn't help you start instantly realize what works and what doesn't for your diabetes , ... if it doesn't increase your confidence that you are on the correct path to better control ... or if it fails to help you find your inner motivation... then we'll refund your money, All the risk is squarely on our shoulders. You have nothing to lose and all the success to gain with Getting Back Control of your Blood Sugars!.
Frequently Asked Questions (FAQ)
Why should I sign up for this diabetes program?
You should enroll in a program that 1) Doesn't judge you, Doesn't Blame you for having diabetes and doesn't make you feel guity about your failing 2) Treats you as an individual with different foods, activity levels and cultural prefrences. These important things make up who you are and thus is a important to managing your diabetes. We will treat you for who you are because your diabetes is unique to you and needs a program that reflects your uniqueness. We gareentee if you follow our step by step process you will be transformed not only to the #1 expert in diabetes but more importantly in your diabetes (Even more than your Doctor) leading to dramatic improvments in your blood sugar numbers. We Promise.
Join the thousands of people we have helped to become thier own #1 expert in thier diabetes to live a healthier happier life TODAY.
Will you teach me about what foods I can have with diabetes?
Our program is not a cookie cutter course. It's not about what you can and can't eat. This program is not about restricting the types of foods you eat but how you can eat everything you love and still keep your blood sugars in a good place.
I know about diabetes, what can you teach me in this course that I don't know?
Many of our clients say the same thing but are surprised after taking the program. Some that lived with diabetes for 10 years+ told us they learned so much about diabetes but more than that they really started to learn about themselves through this program. This program will change your life, like it has for thousands of people since 2003.
Does this program work for all forms of diabetes?
Our program provides knowledge for all types of Diabetes. More importantly, it will show you the step by step process to understanding "your" diabetes no matter what type you have. That is the uniqueness of the program
Can I reverse my diabetes with your program?
We don't like to say "reversed" as it denotes that you are cured which is not possible with today's treatments but we like to say that our program has demonstrated remission of diabetes indicated by blood sugars that are no longer in the diabetes/prediabetes range.
Will your program help me get off my meds?
We have members that have decreased or completely eliminated their medications after taking our program. Honestly, It will depend on where you are with your diabetes but that is our goal.
Do you offer your program in other languages?
We do provide face to face and telehealth programs in other languages including Spanish, Vietnamese, Cantonese and Mandarin.
Do you provide services for companies or insurance payers?
We currently work with many health organizations such as Health Care Partners, LA Care , Universal Care, Medicare and others to improve large populations of people living with diabetes and important HEDIS measures. If you are an organization or payer and are interested in working with us to help your employees and members call us at 1-877-227-3889.
Our Programs
Since 2003 Diabetes Care Partners has helped people living with diabetes become the #1 expert in their diabetes. With a no judgement, just answers approach that personizes the learning process DCP has been able to get real results for thousands of people including decreasing and in some cases eliminating medication, decreasing blood sugar and A1c and losing weight naturally without dieting, preventing and slowing down complications of uncontrolled diabetes such as Stroke, Heart Attack, blindness, amputations, kidney failure and cancer. The approach is never to tell you what you can't and shouldn't do but to help you find the things that that will improve your blood sugar numbers but also keeping your quality of life in mind. You decide what you can live with and can't and we make it work together. There is no compromise because you make the calls. Join the DCP family and start becoming the #1 expert in your diabetes.
3 Week Stop Diabetes Now System
Online course
$497
Our self directed program is packed with everything in our live programs but on your own schedule. With 36 video lessons, containing information and the discovering diabetes step by step process you can implement into your life right away to become the #1 expert in your diabetes.
Is it your fault you have diabetes?
A1c the good, bad, ugly
Is will power the secret to better diabetes management?
What does the "Rusty Lock", "Pooped out pancreas", "Leaky Liver" have to do with my diabetes?
The Snicker Bar Challenge!
Should I have sugar free foods?
The step by step process to becoming your #1 Expert in your diabetes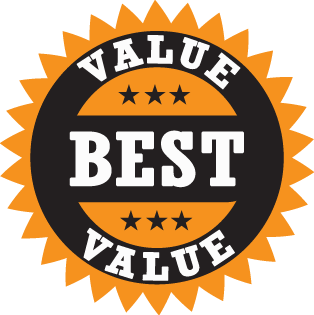 Stop Diabetes Now System Online Course Plus Basic Coaching
$697
Includes Personalized Support with your Online Stop Diabetes Now Course through LIVE Video Chat with Your Personal Dietitian Every Week:
Stop Diabetes Now System Online Course
(3) 30 minute HIPPA Video Chat or Phone consult follow-ups
Android or iPhone Mobile app to log your Meals and Activity
Review and feedback of your personal logs during follow-up sessions
Progress Notes Sent to Your Doctor if requested
Access to Members Only FaceBook Page
Premium Stop Diabetes Now System Plus Coaching
$1497
For our clients that want an All LIVE, individualized Experience we offer our Premium course to provide the best in personalization and support with your own Educator and Dietitian.
(3) Live Zoom two hour group Stop Diabetes Now sessions
Three individual HIPPA Video Chat or Phone consult follow-ups with Your Personal Dietitian/Educator
Member Only Android or iPhone Mobile app to log your Meals and Activity and stay in touch with your coach in between follow-ups
Review and feedback of your personal logs during follow-up sessions
Progress Notes Sent to Your Doctor if requested
Stop Diabetes Now & Start Becoming The #1 World Expert in Your Diabetes Today.
The Diabetes Care Partners "Discovering Diabetes Program" has been Recognized by the American Diabetes Association for Quality Diabetes Self-Management Education* and Support.