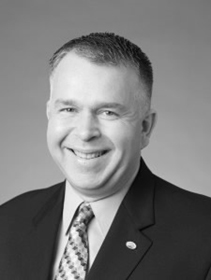 Doran J. Barnes
CEO/Executive Director of Foothill Transit
Doran J. Barnes serves as Executive Director of Foothill Transit. He oversees Foothill Transit's 35-route system, manages the private contractors who operate and maintain the agency's 300 buses, and leads the delivery of service to 15 million customers annually.
Doran also serves as the chair of the Board of Directors of Access Services, the regional paratransit operator for all of Los Angeles County. Doran earned a master's degree in Public Administration from the University of Southern California and a bachelor's degree in International Relations from the University of California, Davis.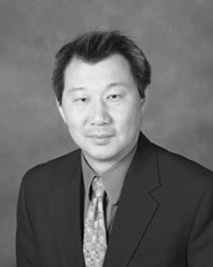 Michael W. Lin, MD, MBA is a Southern California-based physician with nearly 20 years of experience caring for patients with diabetes. He is board certified by the American Board of Internal Medicine in both Internal Medicine and Endocrinology. He completed his Fellowship in Endocrinology, Diabetes and Metabolism at the University of California Irvine Medical Center. He earned his MD from Chicago Medical College, his MBA from California State University, Los Angeles, and his BA from the University of California, San Diego.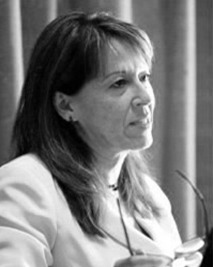 Alicia Mardini
CEO, East Valley Community Health Center, Inc.
Alicia has worked at East Valley Community Health Center for 33 years, of which 31 years have been as the Chief Executive Officer. Mardini has provided the leadership, vision, and organization to evolve East Valley to its current place as a 330 Community Health Center. Mardini serves on numerous community and agency advisory boards and committees, including the California Primary Care Association, the Community Clinic Association of Los Angeles County (CCALAC) Board of Directors (Chairperson -2012 & 2013), and the Service Planning Area 3 Health Planning Group. Mardini is also a board member of Health Care LA, IPA, a community health center majority IPA. Mardini currently serves as an Advisor and POD leader for the Clinic Leadership Institute, a joint project from Blue Shield and the University of San Francisco. Mardini holds a Master's degree in Business Administration with a minor in Accounting. Born and raised in Peru, Mardini is bilingual and bi-cultural and has been a natural advocate for the low-income and immigrant populations served by the community health centers of Los Angeles County.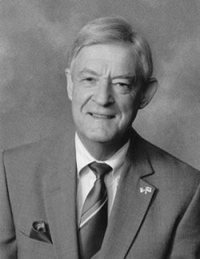 Forest Tennant
M.D., M.P.H., Dr.PH.
Dr. Tennant is a former U.S. Army Medical Officer and Public Health Physician. As a public health physician in Eastern Los Angeles County, California, he started a pain clinic in 1975 primarily for cancer and post-polio patients. After retiring from public health in 1998 he continued to operate his original pain clinic and conduct research in intractable pain. He has published more than 300 articles primarily on pain, addiction, and neurochemistry. His major research interests are related to hormones, electromagnetic measures, and centralized pain. For more than a decade, Dr. Tennant has served as editor of Practical Pain Management Magazine that is circulated to 47,000 physicians who treat pain patients. Dr. Tennant is a graduate of the University of Kansas Medical School. He earned his Master's in Public Health and Doctor of Public Health degrees from the University of California, Los Angeles.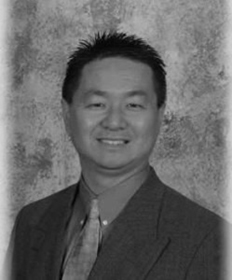 Quon Louey
Executive Director, Telehealthdocs Medical Corporation
Quon Louey is the executive director of Telehealthdocs Medical Corporation. Louey has been in the field of healthcare for more than 20 years. His expertise ranges from management and operations to information technology.
He was previously the chief technology officer and vice president for a telemedicine organization, a medical group, and a medical management company. His past experiences include being the IT Director of a national television cable and broadband company and a large multi-specialty medical group. Louey earned a bachelor's degree in Applied Math Economics with a specialty in Computer Science from the University of California, Los Angeles.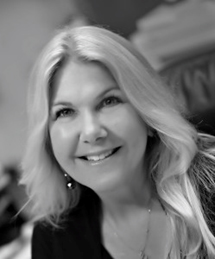 Denise Patton
Superintendent of Education
San Jose Charter Academy
Dr. Denise Patton serves as the Superintendent of San Jose Charter Academy, one of California's finest charter schools. SJCA has more than 100 employees and a Transitional Kindergarten through 8th grade enrollment of 1230 students. Dr. Patton also works with local legislators through her position as a CAL Liaison for the CA Charter School Association and is a member of the UCI Extension's Outreach Committee for Administrative Services Credential Programs.
Dr. Patton is actively involved in the community through her service with the Kiwanis Club of West Covina. She earned her Master's degree and administrative credential through Azusa Pacific University and her Doctorate of Education in Organizational Leadership through the University of La Verne.